The trend of Mobile Wallets & Payment Gateways in most parts of the world has increased a lot, especially in India. Alone in India, we have seen that the trend of Mobile Wallets and Payments Gateways has grown exponentially in the last two years.
From Petrol Stations to Online shopping, the mobile wallet is now highly used to pay any amount of money with no fear.
The mobile wallet is now the first and also the favorite choice for most of the youth in India.
Around ten years back, this mode of payment seemed to be unachievable for most of the people in India, but techies in India kept their faith that one day India will surely see a generation of Mobile Wallets.
And guess what? We are witnessing the same.
Now the situation is visible because of the use of mobile wallet is rapidly growing, helping in the betterment of the Indian economy and reducing chances of corruption.



Now, like most of the technologies, this technology also has its advantages and disadvantages.
In this article, We will go through all the aspects of Mobile Wallets and its importance in 2019 in India.
What is a Mobile Wallet?
Before discussing anything, first, we have to keep an eye on the question of what Mobile Wallet is?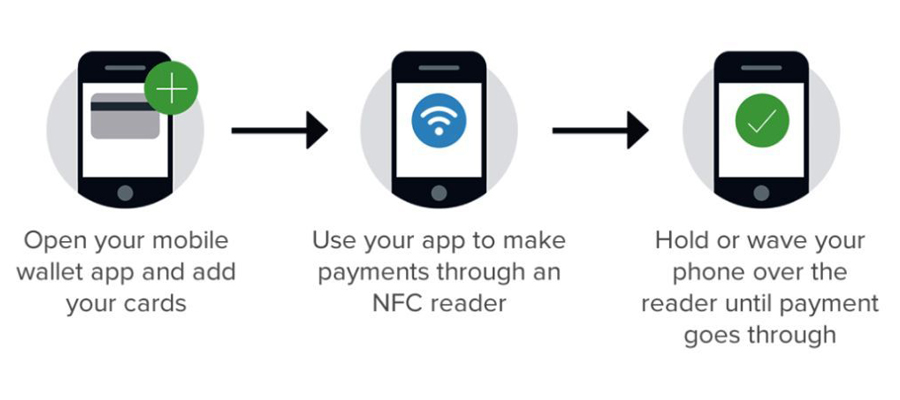 Mobile Wallet, or sometimes known as Digital Wallet, is an electronic device or online service that allows an individual to make electronic transactions. These electronic transactions include purchasing items online or buying something from the store with the help of smartphones.
The Popularity of Mobile Wallet
After the idea of a financial transaction using mobile phones initiated by Coca Cola, this idea gets massive support in the different parts of the world and slowly and steadily innovations, inventions, and changes introduced in the field of the mobile wallet.
As time passes, the popularity of Mobile Wallet increased day by day. Mobile devices are used for movie tickets, arrange travel, and even order food items like Pizza. Online shopping and for petrol stations, mobile wallets used at a vast level.
According to TechBullion, by 2003, over 90 million cell phone users have made a purchase using their mobile devices all over the world. And by 2022, this number is expected to rise exponentially.
Many developments came into the picture in the field of mobile wallet, which generally helps this technology to gain some real popularity. Scanning QR Code and cashback offer made things easy for consumers. Many organizations all over the world have tried to give their contributions to the development of a mobile wallet.
Amidst all these developments, Google and Apple came out as a significant player in mobile wallets.
Apart from Google and Apple, many more new companies came into existence and introduced their mobile wallet.
Just the thing is that some companies got some real success and some companies were not able to do well.
Mobile Wallet adoption in India
Since the dawn of the digital era in India, most of our attention has moved from face to face conversation online. It is only because of the youths of the new generation in India who started trusting the internet and realized the importance of going digital. Many innovations, ideas, and inventions have been introduced on the path of digital India to make the dream of Digital India a reality.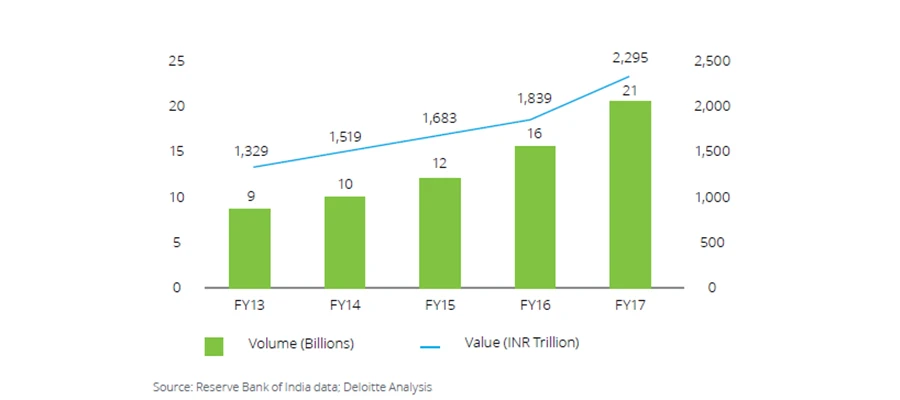 Even after all innovations and inventions to be digital, a mobile wallet was still unable to gain an edge in the Indian market.
On 8th November 2016, it was around 8 PM, and I have found 5-6 notifications on my cell phone from THE HINDU app. And all those notifications were showing that Government of India announced the demonetization of all ₹500 and ₹1000 banknotes.
That was the day after which Mobile Wallets such as PayTM, Mobikwik, and Ola Money came as a boon during November and December 2016.
India's journey in the field of the mobile wallet is making its way towards success. From the launch of 1s mobile wallet, India has now over 15 mobile wallets with over 70 million users.
After that, on the way of Digital India, India has never looked back and now India is the world's largest-growing mobile payments market.
On the road of success, everyone faces lots of hurdles.
Similarly, in the process of adopting mobile wallets during demonetization, Indian citizens faced some harsh challenges but now use of mobile wallet is very common in India.
As mobile wallet plays a vital role, Roamsoft introduces a digital wallet platform "R Pay" with customer app, merchant app, end- to- end admin panel. If you want to possess your own digital wallet solution then R Pay is the right choice.
Source: https://magnetoitsolutions.com/blog/year-of-mobile-wallets-in-india